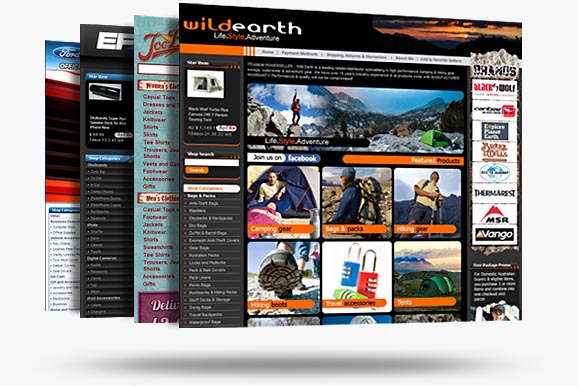 Our
eBay Designs
are World Leading, so whether you're a Small eBay store looking for an edge on your competitors or a World Leading Enterprise, our eBay Store and eBay Listing Design Templates are proven to increase your sales by up to a massive 30%!
Here's a few key benefits of our eBay designs:
Custom eBay store design
Custom eBay listing template design
Enhances your buyers shopping experience
Apply the new listing template design to your active listings without having to end them
Improved buyer confidence
Increased average order values
Photo gallery area displays up to 20 images on your listing template without incurring additional fees
Intuitive navigation with easy product find
On average, a massive sales increase of up to 30%!
and much more!
Our
eBay template designs
will unlock your true business potential!
Contact us today, and see why we are trusted by over 189,000 customers including some of the Word's leading brands like Calvin Klein, Karen Millen, ToysRus and many, many more.
Why Choose Us?
Unlike other eBay Designers, we are officially the
World's Only eBay Certified Provider specializing in Design
, which means we are verified by eBay, and can ensure your future shop and listing designs won't break any of those scary eBay rules (so you won't suffer Seller Restrictions on your Account).
A few reasons to choose us:
We are the World's Largest eBay Design Company
We are the World's only eBay Certified Provider that specialises in store and listing template design! (http://pages.ebay.com/sellerinformation/sellingresources/sellingtools.html)
All our designers work in house, no third party companies used
Full Support team at your disposal
Personal Account Manager on hand throughout the project
Personal Designer on hand throughout the project
Over 189,000 Customers (Including Calvin Klein, Karen Millen, Speedo etc)
and much more!
As a fantastic addition, our eBay Store and Listing designs come with design management software, which allows you to create your listing from inside your account and list directly to your eBay Shop, saving you both time and money.
(Not only is this nice addition easy to use, it comes with full support from our team of eBay Experts so you can get the most out of your eBay with our fantastic tools)
For a more in depth view on this, visit:
To get going, simply contact us today and our professionals will discuss next steps to enhance your eBay store, listings and sales!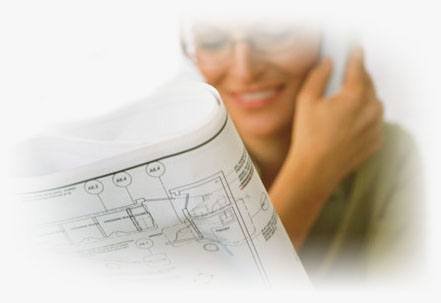 Designing to your Requirements
As a professional eBay designer, it's our responsibility to ensure you have a fantastic, highly engaging store and product listing template for your eBayers. From our vast experience we know what works in great designs and are trusted by over 189,000 clients as an official eBay Certified Provider.
First and foremost, we consult with you to produce a case on your existing brand, this requires a detailed discussion on your existing shop and auction listing designs. Once we have established your brand requirements and outlined your specification our designers begin work on your exciting project.
Depending on what service you choose you can look to receive your shop design and auction template listing preview within a week for feedback and amendments. Within three exciting weeks you can look to have your project completed and installed.
We take care of all the installation and provide you special access to our product listing tool, where you can load your products directly into eBay and apply your brand new, eBay listing design.
Our designs are proven to increase sales by up to 30%!
Options Available
We have four superior packages for businesses helping to enhance sales, create a custom store experience and set you way ahead of your competitors.
| | | | | |
| --- | --- | --- | --- | --- |
| | Advanced | Top Seller | Signature | Branded Storefront |
| Custom Branding based on your specification | | | | |
| Access to the Frooition Design Management Listing tool | | | | |
| eBay Store / Shop Design | | | | |
| eBay Listing Template | | | | |
| Dynamic Features (such as Shop Categories) | | | | |
| Brand Search Boxes | | | | |
| Hi Visibility Search Boxes | | | | |
| Horizontal Sub Header Links | | | | |
| Side Promotion Graphics | | | | |
| Rotating Central Imagery (Hero) | | | | |
| Sub Category Boxes | | | | |
| Custom "Splash" Store Page | | | | |
| Custom Listing Design | | Optional | | |
| Drag & Drop store layout | | | | Limited |
| WYSIWYG Store page creator | | | | |
| Upload custom promotion graphics | | | | |
| Create dynamic product display panels | | | | |
| Create fading graphic hero's | | | | |
| Filter which products are shown on your store pages | | | | |
| Includes 12 Months Dynamic Delivery | | | | |
| Includes 12 months image hosting | | | | |
| Includes 12 months bulk revision | | | | |
| Design flows across search pages | | | | |
| New, more flexible, eBay store format | | | | |
| Examples: | Advanced eBay Design Example | Topseller eBay Design Example | Signature eBay Design Example | Branded eBay Design Example |
| | More Info | More Info | More Info | More Info |
Click here to compare eBay design services
Not sure which solution is right for your Shop and Listing templates?
Call us today on (02) 9430 6751 for a no obligation consultation with our professional team of experts.
eBay Mobile Design
30% of eBay sales are now transacted through mobile devices.
Boost your mobile sales with a custom designed eBay mobile template in addition to your desktop store and listing design.
Intellegent design switched between desktop and mobile design
Optimised for touch devices
Designed for increased readability
eBay app compatible
Automatically works with existing listings
Find out more about eBay Mobile design
Who uses Frooition design?
With over 189,000 happy clients, we have a huge number of large and small sellers who use our quality services.
These include:

And many more...
What our Customers Say
After using the new branding, I can clearly see the increase in sales. I have never been happier!
Once again, thank you so much for the fantastic design and amazing service from beginning to end.

BridalGlamourOnline

I thought Id give you some great news - The stores only been on the listings I have up for a few days, and I must say I've already seen some very noticeable results with sale volumes,
Thanks very much for all your help

Qualcom Direct

I can't say enough about the excellent work that Frooition has done on my design. It was an absolute pleasure to work with them, the designer listened to our thoughts and suggestions and far surpassed my expectations.
I highly recommend that you use Frooition for your eBay and Facebook design.

Oz Games

Not only are they great designers they also bent over backwards for me, if we wanted to change things and add new things they would do it with no questions asked.
As soon as we had this implemented we have seen an increase if sales month on month. Our web-store has seen an increase hit in traffic and more sales. I really could not recommend them enough. Thank you Frooition!!!

Digital Wave

| | | |
| --- | --- | --- |
| | Frooition's expertise helped us take our business to the next level, we now have an established brand and are recognised as one of the foremost suppliers of hip-pop jewellery. | |

| | | |
| --- | --- | --- |
| | After using your service, I can clearly see the increase in sales. I have never been happier! Once again, thank you so much for the fantastic work and amazing service from beginning to end | |

| | | |
| --- | --- | --- |
| | I was initially concerned about how much time it would take to prepare an ad with the Frooition system, but again, I am more than pleased. The template is extremely easy, and it saves me SO MUCH time over the template service I was using previously. This time savings is money in the bank too, because I can be so much more productive. | |

We dealt with a member of their creative team and wow can they deliver. They listened to what we wanted & gave our store a complete refreshing makeover & nothing was ever any trouble. The price was fantastic & has helped with record sales this year in a hard market. Thanks Frooition all the best for the future

Ride the Waves
What Happens Next?
To get started with your exciting new branding, simply call us today on
T: (02) 9430 6751
or
enquire online here
and our Professionals will discuss next steps to enhance your online store and listing sales!
Remember, we work to your specification, and apply your great design to both your eBay shop and listing templates, call us today and see why our eBay store designs and eBay listing template designs are world leading.